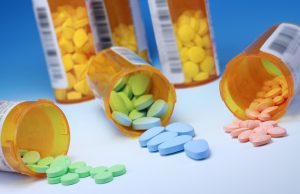 You know it's been too long since you last visited the dentist, but the very thought of picking up the phone and calling brings heightened anxiety. The last time you went wasn't pleasant and you don't want a repeat experience. Does this sound familiar to you? Are you one of the 40 million Americans who suffer from dental anxiety? If so, you may benefit greatly from using dental sedation.
Dental sedation has revolutionized dental care for many patients. Rather than continually putting off appointments year after year, or suffering from excessive sweating, nausea, and an increased heart rate throughout the entire ordeal – you can achieve a calm and relaxing state of mind.
While it may seem like an oxymoron to use relaxing and dental appointment in the same sentence – that is exactly what dental sedation can do. At our Fresno, CA dental office, Dr. Denes uses oral conscious medication to help patients relax before and during a dental appointment or procedure. To learn more about the medications we use, please continue reading. Or, contact us online or give us a call at 559-297-1294 to book your appointment.
Commonly Prescribed Dental Sedation Medications
The type of medication prescribed will depend on the your level of dental anxiety and the complexity of your procedure. Dr. Denes typically prescribes two different doses. One to take the night before your appointment to help you get a good night's sleep, and one to take about 30 minutes to an hour before your appointment. Due to the level of drowsiness these medications induce, you will need to have a loved one drive you to and from your appointment.
Under it's effects, you will achieve a sleep-like state, but will still be able to respond to commands made by the dentist, allowing optimal treatment. However, you will have little to no memory of the experience. Some of the most commonly prescribed dental sedation medications (Benzodiazepines) include:
Valium: Also known as Diazepam, this medication produces a feeling of drowsiness and amnesia, and is effective within an hour after taking.
Restoril: Also known as Temazepam, it is similar to Valium, but will begin taking effect about 30 minutes after taking and stay in the system for a shorter period of time.
Ativan: Also known as Lorazepam, it is stronger than Valium and Restoril, and begins taking effect an hour after consuming. It induces a deeper sense of drowsiness. Most patients will have minimal memory of their experience.
Versed: Also known as Midazolam, this medication differs in its form. Rather than pills (like the others) it's taken as a syrup. Within 15 minutes of taking, patients achieve a deeper, sleep-like state.
Halcion: Also known as Triazolam, this medication is frequently used as an alternative to IV sedation. Under its effects, you will achieve deep sedation and have little to no memory of the procedure.
Interested In Learning More?
Don't let dental anxiety keep you from receiving the care you so desperately need. Contact our Fresno, CA office today to learn more about dental sedation and how it can improve your experience. We can be reached conveniently online or by phone at 559-297-1294.
Share on Facebook