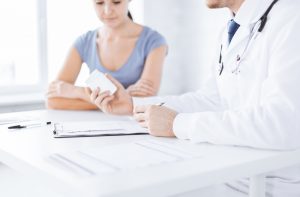 For some people, just the thought of going to the dentist brings on feelings of fear and anxiety. Dental anxiety could be the result of an unpleasant past experience or just general apprehension. Depending on the level of anxiety you experience, it can prevent you from receiving the dental procedures you need in order to maintain full function of your teeth.
At Fresno Dental Studio, we understand that dental anxiety is a real issue. In such cases, Fresno, CA dentist Dr. Claudia Denes incorporates sedation dentistry for patients who have this disorder, but need dental work performed. Dental sedation can be implemented to patients of all ages for cosmetic procedures, basic preventive care, implant surgery, full mouth reconstructions, and so much more. Sedative medication helps anxious patients relax so that they can calmly receive their much-needed dental procedure.
If you're in need of a dental procedure, but feel apprehensive due to your dental anxiety, call 559-297-1294 today to schedule an appointment with Dr. Denes today in Fresno, CA.
What is Dental Anxiety?
Dental anxiety creates feelings of apprehension and uneasiness in patients. Some patients acquire dental anxiety out of fear of pain, or simply because they don't enjoy having the dentist in close proximity of their face and mouth. Regardless of why visiting the dentist elicits anxious feelings, Dr. Denes uses sedative medications to calm patients, in order to make their procedure more bearable.
Dr. Denes is understanding and compassionate to all of her patients. If you believe you need sedation medication during your upcoming dental procedure, she is happy to comply. We offer various medications, which can be administered in multiple ways. We feel that these medications allow anxious patients some comfort so that they can undergo their necessary treatment.
The Medications Involved with Sedation Dentistry
Dr. Denes uses benzodiazepines, a type of oral medication, to sedate patients. Depending on the dosage prescribed, the sedative will be taken the night before or about an hour before your procedure. For patients with severe dental anxiety, an oral sedative taken the night before can help the patient get a good night's rest. We have found that a well-rested patient has an easier time relaxing during their appointment. Patients who take medication the night before are given a second dose to take on the day of the appointment. These medications can include Ativan, Valium, and Restoril. Dr. Denes will prescribe the oral medication based on your current health and level of anxiety.
In addition to oral medication, we offer sedatives in the liquid form (Versed) and IV form (Halcion). After a consultation with Dr. Denes, she will use her vast knowledge to determine which medication will produce the best results for you. Each patient is unique; therefore we strive to meet the needs of each individual.
What to Expect
After determining which dental sedation medication is right for you, Dr. Denes will prescribe the dosage based on your unique needs. Patients with require multiple dosages, the first dose is to be taken the night before your appointment, roughly an hour before you go to bed. In order to feel optimal effects, you won't be able to eat after taking this dose.
The following day, about an hour before your procedure begins, you will take your second dose. This allows you to not feel any discomfort during your appointment. In fact, you're likely to forget that you even had treatment done. Because of the level of sedation involved, you will need to have a friend or family member drive you to and from your procedure. When the dental sedation begins to wear off after treatment is completed, you may feel groggy and disoriented. It's not uncommon for patients to experience the effects of this medication for a few hours post procedure.
Want to Learn More?
If you're ready to discuss dental sedation with Dr. Denes so that you can receive the dental work needed to improve your oral health, schedule an appointment today at our Fresno, CA office. Call 559-297-1294.
Share on Facebook