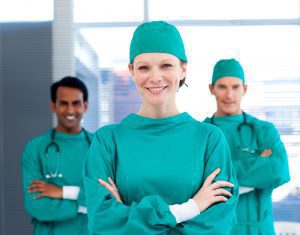 Certain dental procedures require the need for stronger sedation other than local anesthesia. You may also want sedation if you suffer from dental anxiety or have difficulty numbing. It is the sedation dentist's job to make sure you receive excellent care and remain comfortable throughout your entire procedure. Before undergoing any procedure or sedatives, there are a few questions to ask your dentist. Dr. Denes discusses these questions below in detail. If you are looking for a trustworthy and experienced sedation dentist, contact our Fresno, CA dental office today online or by calling 559-297-1294.
What Is Sedation Dentistry?
Sedation dentistry uses nitrous oxide or medication in combination with local anesthesia to make you feel more relaxed during your dental appointment. It is an ideal option for patients with dental anxiety or those requiring complex and lengthy procedures.
Is Sedation Right for Me?
During your initial consultation, the dentist will perform a through examination and review your medical history to ensure you are a good candidate for sedation dentistry. Patients who suffer from the below conditions are generally good candidates:
You have trouble relaxing before and during dental appointments
You have a fear of needles or pain
You have encountered a traumatic dental experience in the past
You have difficulty sitting still for long periods
You have trouble numbing with just local anesthesia
You have a low pain tolerance
You have an overly sensitive gag reflex
What Type of Sedation Do You Use?
There are a variety of sedation dentistry methods available, including nitrous oxide ("laughing gas"), oral sedatives (such as Valium or Halcyon), and IV sedation. It is important to know beforehand the kind you can expect to receive.
What Can I Expect to Feel During the Procedure?
Sedation dentistry allows you to achieve a sleep-like, relaxed state throughout the entire dental procedure. While you will be able to respond to commands made by the dentist, you will have little to no memory afterwards.
To ensure patients are relaxed both before and during the procedure, Dr. Denes provides two different doses of oral medication, one to be taken the night before the procedure and one to be taken about 30 minutes prior.
Are There Any Side Effects?
The type of side effects will depend on the type of dental sedation administered. With nitrous oxide, once the gas is removed from your nose, you will wake up and be able to drive yourself home, however you may have some numbness where the local anesthetic was injected. Oral sedation delivers a stronger effect. Most patients are groggy for at least two to three hours afterwards, depending on the dosage taken. Because of this, you will need to have a loved one drive you to and from the dental office.
What Is Your Experience Level?
Just as you would want to know the dentist's experience level in performing dental procedures, you also want to make sure they are well equipped and knowledgeable in prescribing and administering sedation. When meeting with your sedation dentist during the consultation, ask them about their background and educational experience in dental sedation.
Interested in Learning More?
Contact our Fresno, CA office to learn more about sedation dentistry and to schedule a consultation with an experienced sedation dentist. You can reach us online or by calling 559-297-1294
Share on Facebook